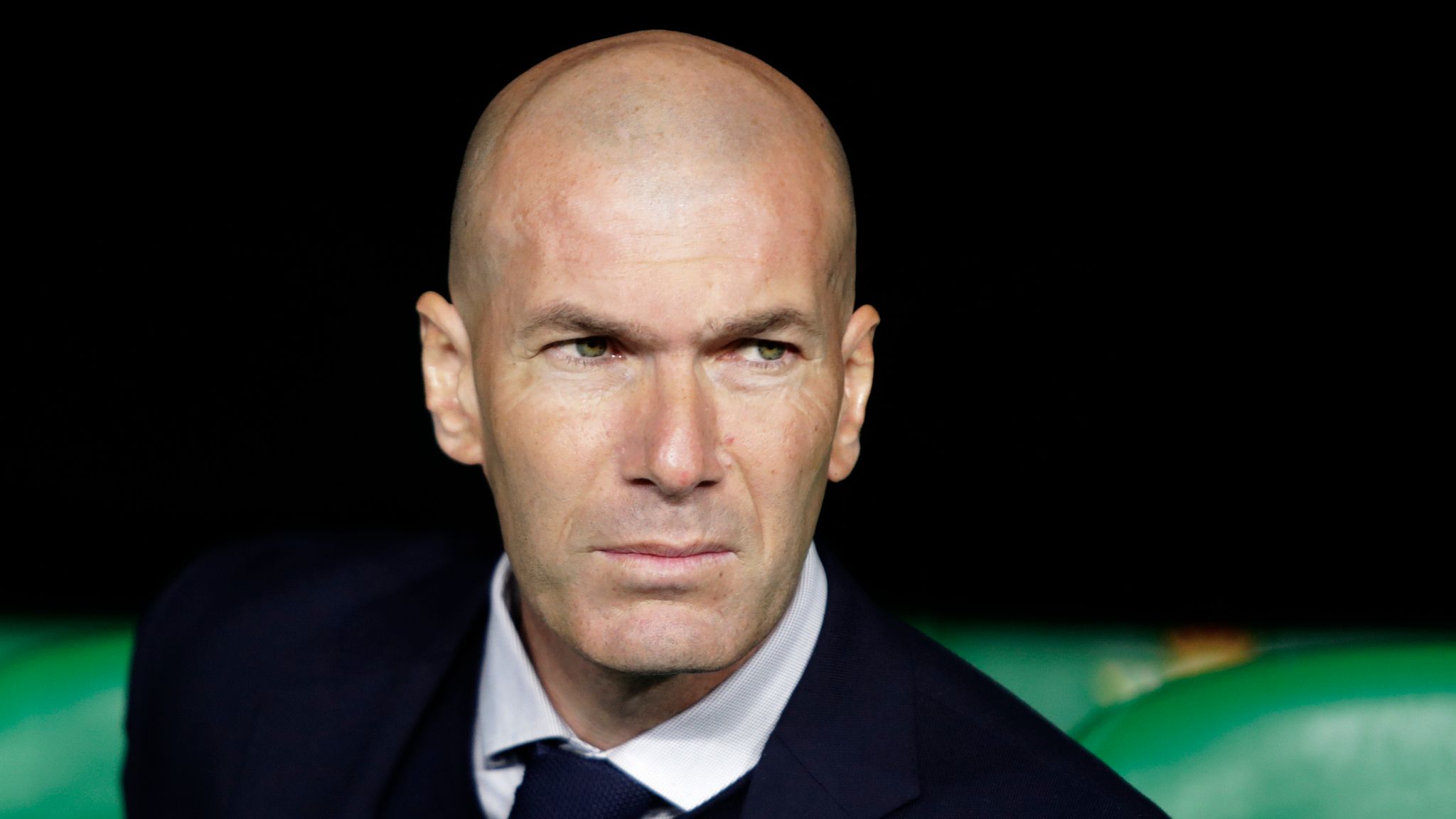 After a rather horror 2018/19 season, Real Madrid under the guidance of Zidane were crowned 2019/20
La Liga Champions. Another title under Zizou's belt. Before analyzing his tactical masterclass lets briefly
go through Zidane's CV.
Having been appointed as Real's Head Coach in January 2016, Zidane has had an amazing track record
when it comes to winning silverware. Anyway, this is what Real Madrid's President Fiorentina Perez
brought him in for, right? Within a span of 4 seasons, Zidane has guided the club to win the 2015/16
UEFA Champions League, 2016/17 La Liga title and the 2017/18 Champions League, again. After which
he resigned sighting the club needs a cultural change. Shocking.
His stay away however, wasn't long having being appointed Head Coach in March 2019. Back home, he
didn't find things as he had left them. With the departure of Portuguese talisman, Cristiano Ronaldo
being the biggest blow. This was crowned by the famous Champions League Round of 16 elimination by
Ajax, semi final Copa Del Rey defeat by Barcelona and finishing third in the La Liga.
Come2019/20 Season
After a successful summer recruitment campaign, Real Madrid were able to put their house in order.
This among the many signings, saw Eden Hazard complete a move from Chelsea for $113 Million. But
the season campaign wouldn't have been successful if it wasn't for the man, Zinedine Zidane. Let's dive
into the tactical analysis.
The 4-3-3 Formation
Even though he changed his line up and formation sometimes, Zizou used the 4-3-3 formation majorly
for most competitions.
At midfield, Casemiro was an ever-present pivot at the center of the pitch (32 apps) with two
midfielders on his sides. The two wide midfielders would be instructed to play deeper, thus providing
the defense and Casemiro passing options to play through opposition press. Modric and Kroos were
equally involved majorly. Modric was instructed to play on the right favoring his strong side. He also
made late runs into the box and on several occasions positioned himself between opposition lines,
unsettling them. On the other hand, Kroos was instructed to play as a deep playmaker.
This allowed himto sit deeper and provide defense support with Casemiro in case of a counter attack. This was genius of Zidane because at the end of the season both Modric and Kroos had double digits in goals and assists. 13
G/A and 15 G/A respectively, this being Modric's best stats at Madrid.
Their successful recruitment plan also ensured they had depth in midfield. An interesting player that had
an amazing debut season was Valvarde. Being young and tireless, Zidane liked using Valvarde to provide
more intense closing down of opposition's playmakers. Being good with the ball, Valvarde also helped
the team transition from defense to attack in split seconds. This is as opposed to the patient transition
by Modric.
Zidane set up his front three for a more attacking role. Here, he employed natural wingers with good
pace and dribbling attributes. This, again is all thanks to the recruitment team. With the likes of Hazard,
VInicious, Rodrygo and Asensio the team had quality on the pitch and bench as well. This also freed up
Benzema at the center roam into channels, drop deep to provide link up play and also slot in chances to
help Real win games. This is evident with his impressive 2019/20 league stats of 30 G/A in 36 league
appearances and 7 G/A in 6 Champions League appearances.
It is interesting to see what Zizou has in plan for the Friday, 7 th August 2020 Champions League game
against Manchester City.
Written by: Ashnaam | Lead Journalist